Walla Sound Bluetooth Speaker Product Manual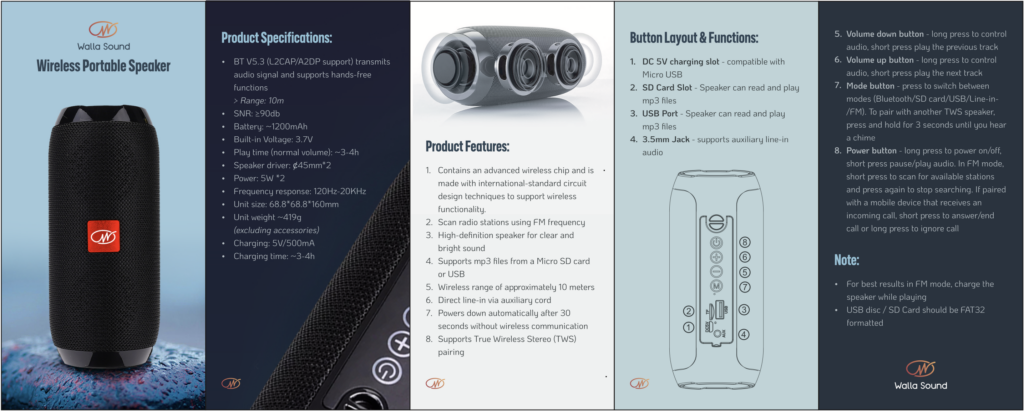 Looking for something but struggling to find it?
Feel free to reach out to our customer support team so that we may assist you as needed. However, keep in mind that when are experiencing an increase in support requests, we may take a while to get back to you. Your patience is much appreciated.